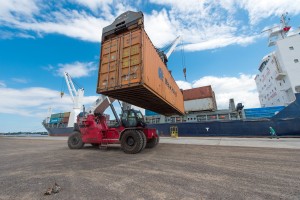 Personalized, immediate and efficient container service
By sea, road or rail, we've got the right connections for containerized imports or exports at our Clure Public Marine Terminal. Our waterborne container-handling capabilities, combined with our land-based container terminal, puts the world within reach via the Great Lakes-St. Lawrence Seaway System, uncongested heartland highways and on-dock rail connections to four Class I railroads.
Bypass the bottlenecks and put our full array of free-flowing intermodal services to work for you.
CN Duluth Intermodal Terminal
Situated on our Clure Public Marine Terminal, the CN Duluth Intermodal Terminal instantly connects the region to containerized imports and exports via a high-capacity rail network that spans the continent, providing direct service to and from the East, West and Gulf Coast ports. This partnership between CN and Duluth Cargo Connect opens up a congestion-free logistics supply chain that moves freight by its shortest, most economical path.
We can't contain ourselves …
To further expedite movement of inbound/outbound containers by sea, road or rail, Duluth Cargo Connect offers an array of ancillary services, whether product is bulk, bundled, crated, palletized or in super sacks. These include:
Container stuffing and de-stuffing
Storage, warehousing and distribution services
Crating, skidding, bundling, bulk loading and overhead crane use
Overweight container handling for cost-effective rail moves
IT support with electronic data interchange (EDI)/radio-frequency identification (RFID) capabilities
U.S. Customs and Border Protection processing facility onsite
TRAC chassis pool for hire onsite for intermodal moves
Tier II Warehouse Management Software for inventory control
Certified truck scale to ensure SOLAS VGM compliance
Foreign Trade Zone #51, including duty-free storage and staging
Quality workforce committed to personalized service and customer satisfaction across all industry sectors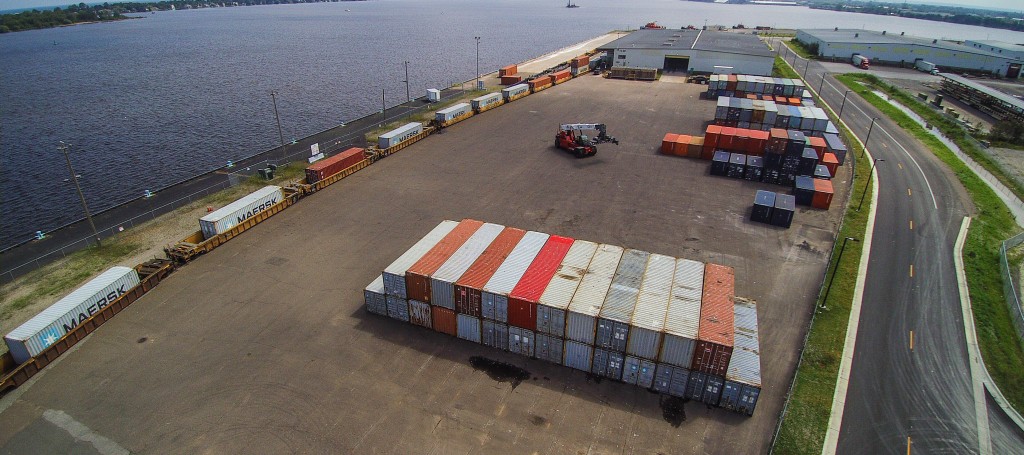 "For us, it's about our ability to move cargo quicker. It's much more convenient than the Twin Cities and has warehousing capacity, too. In some cases, we expect to see up to a third in freight cost savings by utilizing the CN Intermodal Terminal in Duluth. Quite honestly, it is just a lot less expensive for us to ship through Duluth."
— David Claypool, sales and marketing manager, Lexington Manufacturing — Brainerd, MN
"It opens a new horizon for us to find containers and make an investment in our future by using the Port of Duluth – a port so close to us – with chartered vessels, to deliver product efficiently to our customers worldwide. The sky's the limit. We can find warehousing, we can have storage for our customers and we can make sure that our product is there on time to meet the needs of retailers in Europe."
— Cindy Brown, president, Chippewa Valley Bean Company — Menomonie, WI